About Reach International Ministries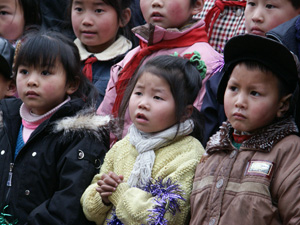 Reach International Ministries (REACH) is a missionary partnership of American and foreign national Bible-believers. Our purpose is to reach through the barriers to the gospel with the Word of God to closed and gospel-resistant locations – and the regions beyond around the world. We are a mission board ministry under the authority of Midland Baptist Church, Midland, Michigan. Thus, we are a local church ministry empowering local church missionaries to reach the world with the Word of God!

We believe it is God's will that every community of every country in the world have a Bible-believing church, so that every citizen of every community might have a gospel witness. We are compelled by the Word of God do everything we can towards fulfilling that vision of God's will. We recognize that there are various barriers that work to prevent our fulfilling that vision but that we must not be deterred. We focus on reaching through the barriers in whatever form they take; religious, political, cultural, or geographical or any combination or variation thereof.

We Americans are blessed with tremendous spiritual and material resources. We are commanded by God to employ those resources in giving the gospel to a lost and dying world. Thus, the major focus of our home country efforts is on mobilizing manpower and material. To do that, we present and facilitate opportunities for churches to participate in the fulfillment of God's will for missions in closed and gospel-resistant countries and in the regions beyond, including preparing, placing, and providing ongoing support to missionary personnel.

We Americans are challenged linguistically, culturally, and politically in ministering extensively in foreign countries, especially those that are closed or resistant to the gospel. Thus, the major focus of our foreign field efforts is on empowering foreign national believers to reach other souls behind the barriers. To do that, we evangelize the lost, lead the saved in establishing churches, and then equip the faithful to go forth and expand the ministry throughout the world, even in those countries normally "closed" or resistant to missionary activity.
Lost souls are behind the barriers and in need of the gospel as ever before.
We must take it to them!
- Team Reach